Artist Feature ://

Maddie Wheeler

Posted January 2018



Madeleine Wheeler explores our experience of the present moment through our immediate reading of objects and materials within space. Through this intrigue of the life of materials outside of our interactions, works are able to approach colour as object. Creative outcomes materialise through this exploration into our immediate comprehension and interactions of space and surroundings. These ideas are largely informed by Robert Sokolowski's theories surrounding phenomenology, syntax and their relations to the human body.




Q. I know you have been involved in several of the previous Float. showcases when they were more digital based, do you feel taking part in these pop-up situations helped influence or benefit your practice? If so, what impact did it have?

I have found Float. showcases helpful in providing an opportunity to set up and install digital works within a space where projection and video are welcomed. Often when developing digital works it is difficult to visualise them situated within a space, knowing that digital works are encouraged has given a freedom in the development of these ideas. Through exhibiting in such an environment with other digital artists the conversations that have emerged through the showcases have been invaluable in challenging my use of digital media. It is always really inspiring to see so many approaches and themes addressed through digital technologies.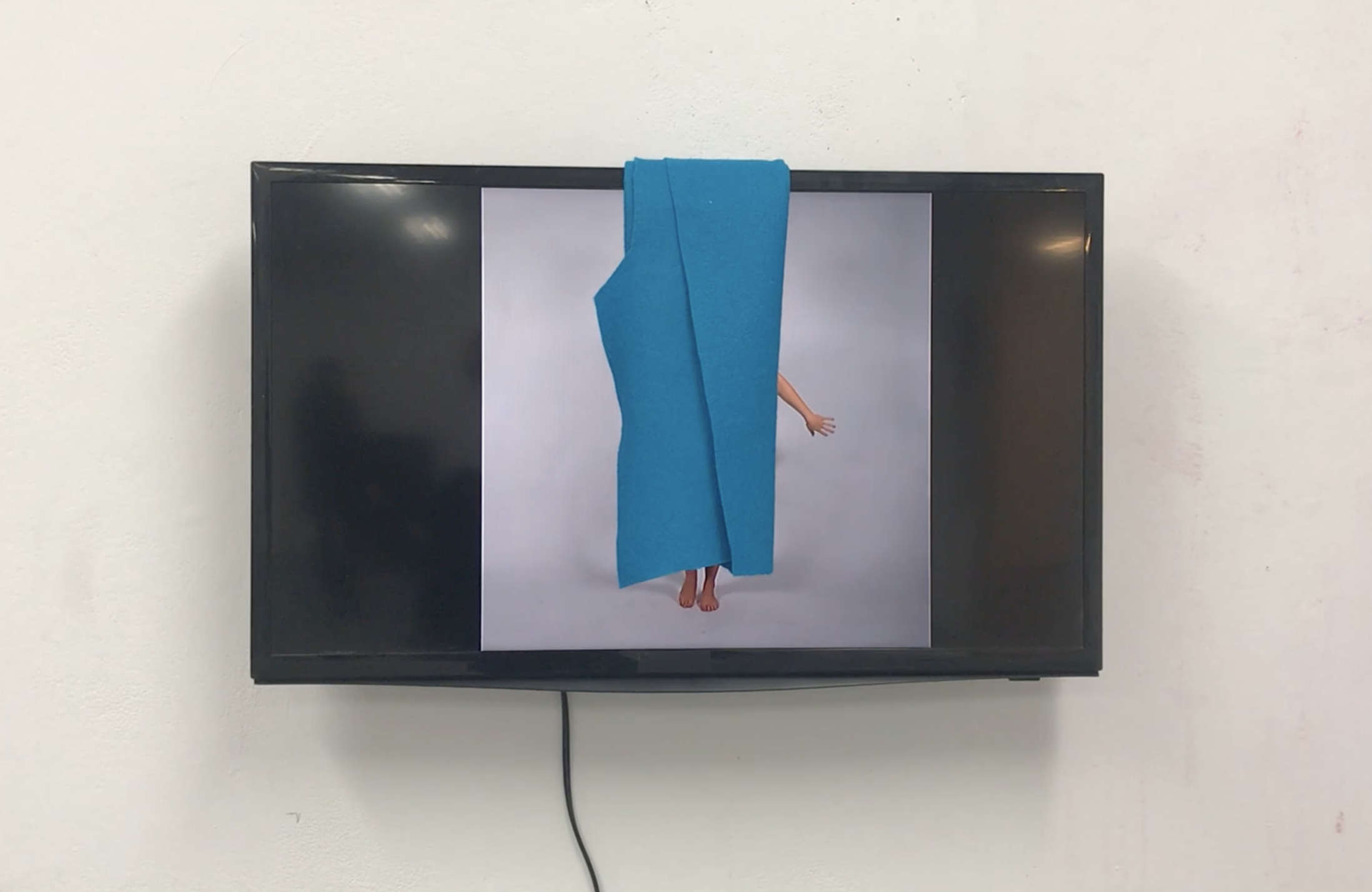 Q. What was the most influential thing a tutor has said to you?

Recently a conversation concerning originality keeps coming to mind. In terms of originality with works, to remember that yes there is the answer that everything has been done before, but to remember that to be done before means they hold relations to that specific time. Only by making the work you do now, you are able to lead concepts into new relations with current issues, bringing these concepts forth to become situated within the current progression of art, today, at the time of your processes as an artist.




Q. How have you adjusted from studying at Norwich University of the Arts to now studying your MA at Slade? In what ways has your practice developed?

I spent the year I took between Ba and Ma continuing my creative practice. This year enabled me to loosen my approach which I found had reached a stage of resolution at the end of Ba. Coming onto the MA from this short break from studying has helped in unpacking my practice further. So in terms of development, I would say I have come forward in my practice through stepping back and unpacking, re-delving into the corners of my practice.

The materials I currently use hold more depth than they did previously. Adapting an open and explorative approach to my practice has enabled me to push ideas further than before and through this I am able to give myself permission to indulge curiosities and work for longer on the development of ideas.




'Tweeking a curve', film still, 2017


Q. Your practice moves from sculptural to digital forms quite regularly, does a particular medium resonate more with you? And how do you activate each medium to best represent your concepts?

Works usually begin with a haptic appeal which draws me into materials. Once beginning to explore the possible movement and relations with the materials, I consider the medium that could be used. I find digital and sculptural mediums both resonate with me equally on a material level, however themes surrounding sculpture are more prominent in the issues addressed within my practice.



Q. In your opinion, what does the art world need less or more of?

I believe that within our current art world we need more questions and queries which are allowed to exist without answers. The need to find an answer and completely understand a work and an artist is so strong that often assumptions are made which lead us to lose our wonder and intrigue. In keeping this intrigue alive we are able to continue to explore the questions art is able to address. Art creates a space where we are able to address issues and questions that hold a depth which is too vast for one mind to entirely answer. Therefore importance exists in asking questions and challenging the dialogue which surrounds art works.




'Response' 2017





︎ www.mwheeler.co.uk


︎ @maddiewheeler93





Suggested features ://